Welcome to ProtoConnect.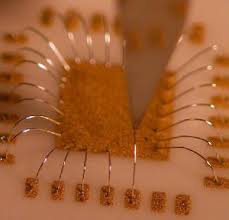 Experienced wire bonding assistance. Serving the South-Eastern Michigan community's technical Prototype interconnection needs.
Available Services:
Consulting on micro-electronic packaging concerns and issues.
Wirebonding Services.
Wirebonder diagnostics and repair.
Die-attach, Encapsulation.
Reflow Soldering.
Contact for more info.
Local service, pickup and dropoff available
For meetings,  we do not have space in the driveway, but street parking is usually available nearby.
For more info, please contact Brendan Casey,  or 734-619-0737.